Morten Harket news stories posted by our user community.

Scatterbrained soulmates
Tomine Harket (15) is the youngest child that Morten Harket (48) has together with his ex-wife Camilla Malmquist. There was a time when she saw her father almost as much in the media as in real life. But she has still decided to follow in his footsteps as a performer. On stage they are both focused, but otherwise they are often in their own world.

ELLE: What

...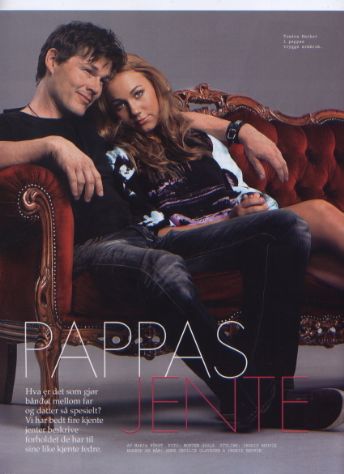 Morten Harket and girlfriend Inez Andersson to have children, tell VG. Paredes, who have been together for nearly three years, do not want to comment on the news to the newspaper.

Andersson is working with artists such as Ari Behn and Elin Tvedt. She met Morten Harket when she was his personal assistant during the a-ha-tour three years ago.

Andersson has a child from previous

...