Kevin Covais news stories posted by our user community.

Ace Young Marries Diana DeGarmo

By Steve Helling

UPDATED06/02/2013 at 10:30 AM EDT• Originally published 06/01/2013 at 08:15 PM EDT

Surrounded by friends and family, American Idol finalists Ace Young and Diana DeGarmo were married Saturday evening at the Luxe Sunset Boulevard hotel in Los Angeles, PEOPLE confirms.

"Today was the best day of my life,"

...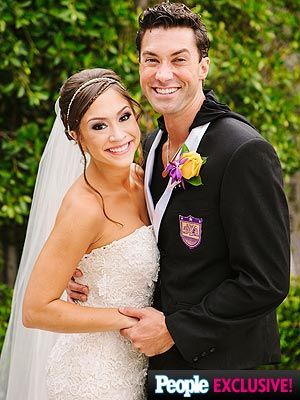 Posted 4 years ago

Filed under: TV News Sonja Morgan's life (and financial woes) have been splashed on the front pages of tabloids and TV screens thanks to her role on 'Real Housewives of New York City,' but now the reality star is speaking out about her messy divorce and money troubles. According to the New York Post, Morgan may lose her Upper East Side town house. "I'm sure

...
Posted 5 years ago

A grizzled central performance from Kurt Russell as Coach Herb Brooks played a major role in keeping the inspirational hockey tale Miracle on the favorable end of the predictable sports movie spectrum.  With that in mind, director Don Handfield has wisely secured Russell's services for the role of Coach Hand in his feature debut, Touchback. Brian Presley stars as Murphy, a former high school

...
Related Links:
Kurt Russell
,
Marc Blucas
,
Melanie Lynskey
,
Sarah Wright
,
Brian Presley
,
Christine Lahti
,
George Furla
,
Drew Powell
,
Herb Brooks
,
Don Handfield
,
Kevin Covais
,
1408
(2007),
College
(2008),
First Daughter
(2004),
Home of the Brave
(2006),
Miracle
(2004),
Smart People
(2008),
Sweet Home Alabama
(2002),
Swing Shift
(1984),
The House Bunny
(2008)